Children and YA
 Online book shopping for all Gypsy Publications books. Order today and it ships within 2 business days.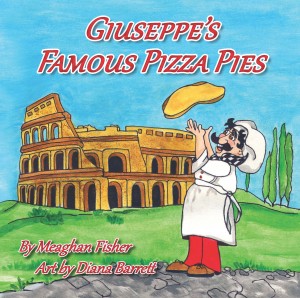 Giuseppe's Famous Pizza Pies- $8.99

Author: Meaghan Fisher;  Illustrator: Diana Barrett
Giuseppe is a pizza chef in Rome, and customers come from far and wide to watch his antics and get a taste of his famous pies. But what will he do when his trusty vendor's cart breaks down? With help from a new friend, he might just find a solution!
Author: Tom Wehrman;  Illustrator: Tina Dunnier
Nicholas is a seven-year-old boy who loves his Grandpa Albert, who is almost 90 and lives in a nursing home. Grandpa has a secret, but no one believes him except Nicholas. Can Nicholas convince his parents to help him use the secret to save his grandpa?

Tommy Fakes the Flu – $15.99 (HardBack)
Author: Kristen Kerns;  Illustrator: Casey Barrett
Tommy P. White will do anything to stay home from school. With his off-the-wall creativity, Tommy cleverly tries to trick his mother. Will he be able to fool her and have a day of fun and games? Or will he find that the flu is no fun?
If You Could See Her Smile- $8.99
Author: Alma J. Burkhart; Illustrator: Sandra Burns
Karen had a terrible day at school. She's tired of her classmates making fun of her sister Ruth just because she has cerebral palsy. Her mother helps Karen feel better about Ruth's condition, but she wants the other kids to understand, too. How can she get them to see Ruth the way she does? Karen realizes it's all up to her…and when she finds a robin in need of some special care, she may have found just the way to do it.
Author: Alma J. Burkhart;  Illustrator: Sandra Burns
"Little Witnesses," are Endearing stories, full of understanding and faith. These refreshing fictional tales share religious experiences during a child's journey in life. However, not all experiences are easy. Jesus Christ is known for incredible doings, but teaching faith is a hefty task.
Author and Illustrator: Laura Ceville
Dad just brought home a puppy for his son. How exciting! Now they just have to decide what to call him. Follow along as the young boy gets to know his pet and tries to find just the right name for his new best friend.
Author: Amy Kneisley;  Illustrator: Tina Dunnier
The Gentle Elephant portrays an unusual friendship between a prince and an elephant. They become immediate friends, when everyone else shuns the elephant from the prince's home. The prince and elephant lead an adventurous tale while also finding each other in a time of need. However, the King has final rule, and when he returns home to his castle he will decide the fate of their relationship.
Author and Illustrator: Nancy Shuler
ISBN: 978-1-938768-11-8
Nick the beloved basset hound has great big paws and loves to tromp through the woods.  He has a great big nose and loves to sniff.  He has a great big tail he loves to wag in time to his trot.  Consequently, Nick's rambunctious romps usually end in a dirty and smelly grand finale.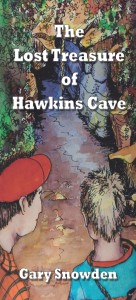 The Lost Treasure of Hawkins Cave- $7.99
Author: Gary Snowden; Art by: Donna Pierce Clark
ISBN: 978-1-938768-10-1
Bryson and his dad explore a mountain and cave as well as tracking down the facts behind a local mystery in his dad's hometown. Along the way Bryson learns how his dad grew up and how much he knows. He also realizes that his dad not only loves him, but trusts him with secrets and his life! Who would've thought that such a small thing like a hike and a picnic lunch would lead to so much excitement for the whole family? Where does the true treasure lie?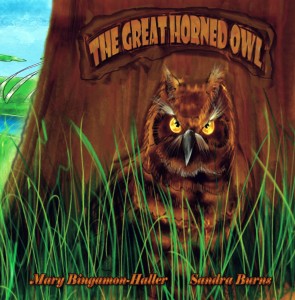 The Great Horned Owl- $8.99
Author: Mary Bingamon-Haller;  Illustrator: Sandra Burns
ISBN: 978-1-938768-12-5
It's the first day of spring when Mary decides to take a walk near her home, along the Stillwater River and spots a fallen baby great horned owl. Can she rescue the bird and get it back to its mama?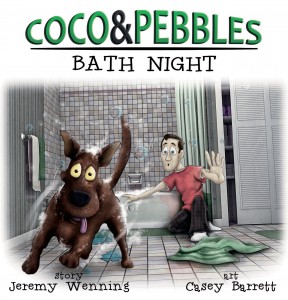 Coco and Pebbles: Bath Night- $6.99
Author: Jeremy Wenning;  Illustrator: Casey Barrett
ISBN: 978-1-938768-16-3
Coco and Pebbles need a bath, but bathing two rambunctious dogs is quite an adventure. They're making a mess! Brianna helps her dad clean the dogs while her mom comes up with a better plan for their next bath night.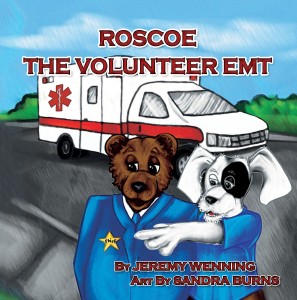 Roscoe the Volunteer EMT – $6.99
Author: Jeremy Wenning;  Illustrator: Sandra Burns
ISBN: 978-1-938768-19-4
Roscoe impatiently waits to see if he passed his test to become an Emergency Medical Technician. Will he pass, and will his results be up to Chief Clever's standards? See what happens when his skills are put to the test for the first time.
Sadie the Skunk – SALE $8.99
Author: Meaghan Fisher.  Illustrator: Marla Fair
Sadie the skunk thinks she is a cat until a sibling kitten points out Sadie's differences from the rest of the family. When Sadie asks her parents about it, they answer all her questions, telling her they found her as a baby alone in the forest and brought her home. However, they can't answer Sadie's most important question – what kind of an animal is she? To find this out, they take her to wise old Mr. Groundhog whose answer sends her on a series of misadventures. In the end, it is Sadie's most unique characteristic that helps her find her true home.
Lars the Monkey – SALE $8.95
Author: Meaghan Fisher. Illustrator: Marla Fair
Lars wants to learn to fly a WACO airplane himself so he can share his love for flying with little passengers of his own. As
Saturday approaches, the day that WACO pilots give rides, the pilot is missing. Can Lars fly the plane and save the day?
Author: Hope Rethman. God Gives Us Choices captures a powerful moment between a young boy and his mother as they share a conversation sparked by a question asked by children everywhere: "Why does God let bad stuff happen?" As this endearing story unfolds, the boy and his mother discuss God's gift of free will and the impact our choices have on others. The boy ultimately learns that, although he is only eight years old, he can make a positive difference. His choices and actions can help to keep "bad stuff" from happening.
Authors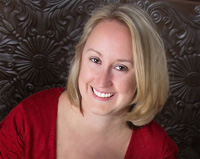 Meaghan Fisher
Award Winning Author Meaghan Fisher has over ten years experience working with children as a former Nanny. She has a BS in Psychology and a Minor in Women's Studies.  Meaghan is a published children's author and poet and has several Five Star Reviews from Readers Favorite, as well as Best Picture Book of the Year: 2013 Award for Mousekabitz! Meaghan lives in Ohio with her two children, husband, and dog, Sadie.
Christy Sturtz
Christy has always enjoyed reading. She loved to read as a child, studied children's literature while completing her elementary education degree at Ohio Wesleyan University, and continues to enjoy reading with her students and children. As a teacher, Christy uses children's books to engage kids in "teachable moments" and wrote this book with such moments in mind. Christy lives in Hilliard, OH with her 3 daughters, husband, and several pets (but no giraffe, yet).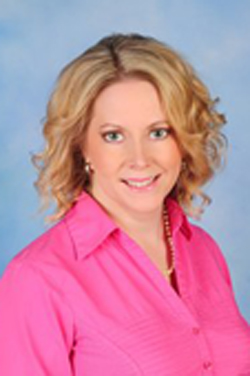 Misty Baker
Misty Baker is an author, freelance editor, and shameless chocoholic. She writes romance under her pen name Mysti Parker. Her other writings have appeared in numerous anthologies, and she has two more children's books in the works.
Misty lives in Buckner, KY with her husband, three children and a great many pets.
Olivia Behm
Olivia Behm has been writing and telling stories since she was a young girl, and has always wanted to be an author. She was inspired to write this story for a Power of the Pen competition. Olivia lives with her parents, Ron and Krista Behm, in Napoleon, Ohio.
John Bankhead
John Bankhead comes from a family of firefighters in the Philadelphia Fire Department. He was initially assigned to Engine 2 from the Fire Training School at his father's request, to "get some experience". After an 8 year career in both Engine 2 and Ladder 3, he moved into the old fire rescue service as it was expanding. After several years he was asked to join the first class of paramedics trained at Philadelphia General Hospital.
Completing his training and finishing 2nd in the class, he was assigned to the first Mobile Intensive Care Rescue stationed in center city Philadelphia. After years of dedicated service he was stricken with Lymphoma requiring double hip replacements, and an end to his Fire Rescue Service. He went on to enroll and graduate from Thomas Jefferson University with a Bachelor of Science Degree in Nursing, and obtained his RN in the State of Florida where he now resides. He completed 18 years of practice in nursing, eventually teaching nursing for the last two years of his career.
Jodie (Richard) Bohman
Jodie (Richard) Bohman resides in Versailles, Ohio with her family.  She works at Versailles Schools as the Superintendent's Secretary.  In her spare time, she enjoys watching her daughters' sporting events, teaching Zumba, reading, writing, drawing and painting.  And I Believe is Jodie's first novel.  She is currently working on Mattie, which picks up eighteen years later from where And I Believe left off.  For more information, visit her website at www.jodierichardbohman.com.
Nioma Stephan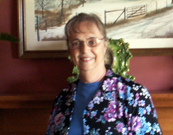 Nioma Stephan has been writing since junior high, when she first felt she could write a better story than the one she had just read. Her first book, Low Bridge, was published in 2005. She attended Edison State Community College. She has five grown children and lives in Piqua, Ohio.  Photo by Annette Kauffman.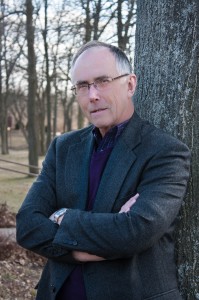 John Sheppard
John Sheppard developed an interest in writing later in life than many. He grew-up reading and enjoying the works of authors; E.G. Poe, Jack London, Leo Tolstoy, and John Hersey. Currently, John is an engineer for a major Japanese automobile company. He has a BA in Biblical studies.  John prefers to mix history and suspense as he writes.  His books TEN DAYS, and Seeds of the Bitter Harvest are part of the "Fallen" Series.
 Donna Vance
Donna Vance lives with her husband of 36 years in a small Midwestern town. Now retired, Donna first and foremost defines herself as a daughter of Christ. She loves spending time with her friends and family and especially enjoys her role as grandma. Donna gets great satisfaction in creating a home that reflects her interest in all of the domestic arts, and takes great pleasure in expressing her thoughts through poetry. Her passion, however, is that of advocate. Donna has been driven for the past 26 years to be the eyes, ears, and voice of her son Travis, and will continue to be until Christ calls her home.
Greg Enslen
Greg Enslen grew up an Air Force brat and has visited every state in the union, living in a good chunk of them as well.  He's been writing since High School but has recently found the time to get serious about it since moving to Ohio from the hustle and bustle of Washington D.C.  He's written three novels and two works of non-fiction, and has several more books on the way.
Website: http://www.gregenslen.com/


Mary Bingamon-Haller
Mary Bingamon Haller is a graduate of Fairview High School, Dayton OH . She resides with her husband of 51 years and lives on the Stillwater River in West Milton OH . Her fondness and respect for nature is the reason for her writings of children's books. Besides gardening, she enjoys genealogy.
Nancy Shuler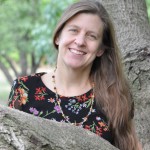 Nancy Shuler is an artist/illustrator who lives in Troy, Ohio, with her husband of 35 years, Brian. She has Associate Degrees in Fine Art and Information Technology from Edison State Community College, where she works. Brian and Nancy have three grown sons and and two grandsons. Nancy's passion for life is expressed in music and visual art.
Gary Snowden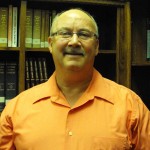 Gary Snowden is a married, father of three. He was born inRichmond,Indianaand is a graduate ofHagerstown Jr.Sr.High school. He received his BA fromSt. LouisChristianCollegeand his MA from Cincinnati Christian Seminary.Garydid further graduate work at BMATS receiving his Doctor of Ministry Degree from the Graduate Theological Foundation.Gary's articles have appeared in the Christian Standard and Horizon Magazines as well as a number of local news papers. He has written college course materials for JKO publishing and forLouisvilleBibleCollege. He has spent the last 32 years working as a minister, missionary, church planter and college professor. He is presently employed by the First Church of Christ inFort Recovery,Ohioand as an adjunct professor atLouisvilleBibleCollege. He is in the process of publishing his first children's book, "Hank and Kale Visit the Aquarium."
David Crawford
David Crawford spent nearly fifteen years as an engineering officer in the United States Air Force in the 1980s and 1990s.  In that time he had a very exciting, challenging, and "unique" career.  He was instrumental in developing and testing several advanced aerospace technologies.  Assignments included everything from Ballistic Missile Engineering, Nuclear Shock and Blast testing, Subterranean Engineering, and advanced propulsion.  He worked near and on super-secret military installations at the Nevada Test Site, and the Yuma Proving Grounds.  He's been literally to the top of the world where he was involved with research on gravitational anomalies and detecting gravity waves.   He  currently is an engineer at Wright-Patterson Air Force Base in Ohio. David lives in Tipp City, OH with his wife, Irene.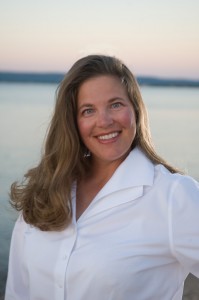 Renne Hand
Renee is a Award-Winning Children's Books To Improve Literacy. She is a maverick in writing children's interactive mysteries, teaching children to believe in themselves and providing confidence to handle life's challenges.
Laura Ceville
Laura Ceville is a 2002 graduate of the United States Air Force Academy. She served as a Captain at Wright-Patterson Air Force Base in Dayton, Ohio. Since separating from the military, she has worked in real estate, as well as embarking on a number of creative endeavors. Originally from Panama City, Panama, she now lives with her husband Braden Childers in Beavercreek, Ohio.

Amy Kneisley
Amy Kneisley lives in Troy, Ohio with her husband, two sons and a dog named Lupe. As a busy mom, Amy still finds time for jogging, hiking and writing poetry. Currently, Amy is working on a series of easy reader books for children, along with a novel, and a book of poetry. Her poetry blog can be found at amyekneisley.wordpress.com.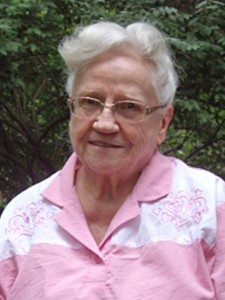 Alma J. Burkhart
Alma Burkhart studied writing at the Institute of Children's Literature in New England. She and her husband Jim, a retired pastor, live in Troy, Ohio. They have been married for 58 years, and they have one son and two grandchildren. Alma has taught Sunday school for 43 years. She finds passion in religion and tries to express it in her life and work. If You Could See Her Smile is Alma's second children's book.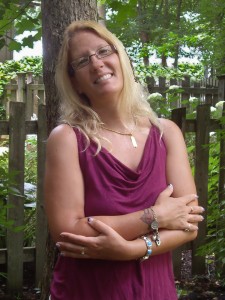 Shari Mong
Shari Mong is an experienced author who excels in poetry, and expands her talents into novels and children's books.  Her first poem 'Heaven's Door' was published in 2004 and won an award. "Heaven's Door was also republished in her first book 'Collection of Poetry.' Shari also enjoys hobbies such as exercising, hiking and traveling, while being a mother of two. She resides in Troy, Ohio.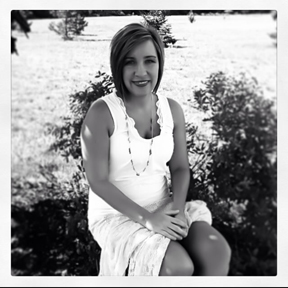 Misty Steinke
Misty Steinke is a graduate of Botkins High School. She enjoys spending spare time water coloring painting, photography, or relaxing with a good book. She is a member of the Riverside Arts Center in Wapakoneta, Ohio. Misty resides in her country home, in New Knoxville, Ohio.
Kristen Kerns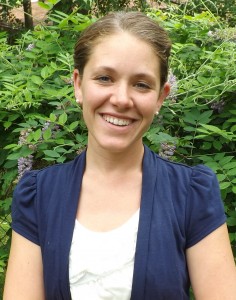 Kristen Kerns currently resides in Celina, Ohio with Seth, her husband of seven years, and her two sons, Ian and Logan. She is a graduate of Celina High School and attended Wright State University. Kristen's boys are her inspiration for writing but her drive and passion come from the opportunity to do what she loves – write.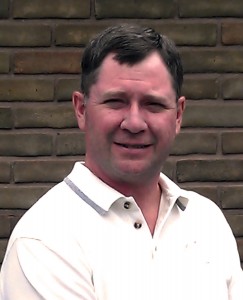 Tom Wehrman
Tom Wehrman lives in Coldwater, Ohio, with his wife of ten years, Janelle, and their son Nicholas. He is a graduate of Minster Local High School and has a degree from Wright State University in Fairborn, Ohio. He enjoys spending time with family and attending University of Dayton basketball games. Tom works in the dairy industry and has written for his company's internal website. While he enjoys telling stories to his son, this is his first children's book.
 

Hope Rethman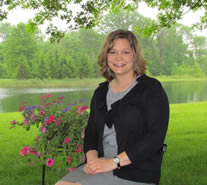 Hope (Hegemann) Rethman is a former third grade teacher. She took a leave of absence from her career to stay home with her children. During this time, Hope taught second grade religion classes for her local Catholic parish and wrote her first children's book, God Gives Us Choices. She recently returned to the classroom as a intervention teacher. Hope resides in Maria Stein, Ohio with her husband and their four children.

Jeremy Wenning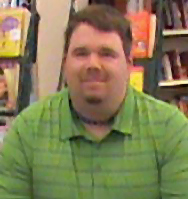 Jeremy Wenning is a Graduate of Celina High School, Celina OH.  He resides in Coldwater, OH with his wife Vickie, of 13 years, two daughters, Brianna & Lauren.  He is an entrepreneur and works for Mercer Health transport squad.  In Jeremy's spare time, he enjoys writing & hunting, volunteers for the local emergency squad and coaches softball.


Contact Us
At Gypsy Publications we are more than happy to answer all your questions.
Our Locations
Dayton, OH and Troy, OH  – United States
Contact information
Please contact us if you have any questions or would like to book our Authors or Illustrators for an event.
Email: GypsyPublications@yahoo.com
Submissions
Our Core business is a hybrid publishing style where we subsidize the publishing costs of aspiring authors.  We also traditionally publish a few titles a year.
Please submit manuscripts to GypsyPublications@yahoo.com
Please also include
a brief bio about yourself
a summary of your manuscript
your target market
Illustrators
We are always looking for talented illustrators.  If you are interested in working with us please submit a brief bio and/or resume and a few illustrations or a link to your portfolio / website.
Editors
We are always looking for editors for novels and children's books.  If you are interested in working with us please submit a brief bio and resume
Please submit to GypsyPublications@yahoo.com.
Novels
Author: Greg Enslen
ISBN: 978-1938768-61-3
It seemed like a simple job. Ex-cop Frank Harper is back in Cooper's Mill to spend time with his daughter and grandson, but a bone-chilling winter has settled over the small Ohio town. When a local woman asks him to make a simple delivery, it seems easy enough-until Frank uncovers a possible murder. Now he's searching for a local couple gone missing. But do the snow and ice conceal a deadly crime, one that may cost Frank everything he holds dear?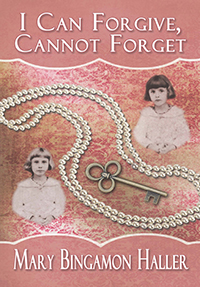 I Can Forgive, Cannot Forget  – $12.99
Author: Mary Bingamon Haller
I Can Forgive, Cannot Forget is a true story about the tragic life-altering experiences of a young woman, beginning with her hard childhood and her father's betrayal.  After being falsely diagnosed by a probate court in 1930, May awoke on a cool April morning, and the seventeen-year-old was put on a train and taken to the Institute for the Feeble-Minded in Columbus, Ohio. She spent the next six years in a horrible nightmare with no hope of escaping. May's fortune finally changed when a staff worker and May's cousin worked together to break her out.  May finally had a shot at life and found happiness through family and friends. Courageously and at the sametime heartbreakingly, it is only on May's deathbed that she shares her secret nightmarish past with her daughter.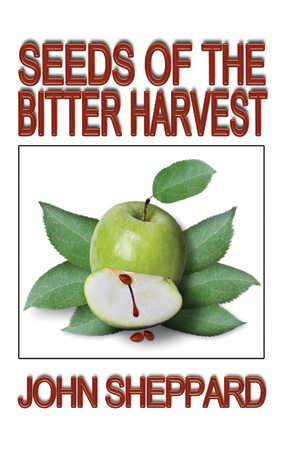 I Can Forgive, Cannot Forget  – $12.99
Author: John Sheppard
Andy Whitman, the sole surviving member of a wealthy, prominent family, struggles to define who he is and what really matters. His world has been shattered; can he find solace in the arms of a "lady of the night" or will the Russian mob take even that from him?  He and others will discover seeds planted long ago are yielding a bitter harvest.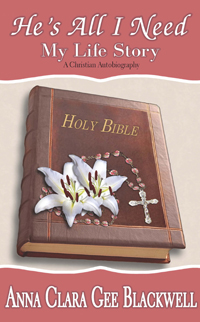 He's All I Need, My Life Story  – $12.99
Author: Anna Blackwell
This book will hopefully inspire all readers who are experiencing pain and suffering, difficulties, setbacks, and disappointments in life. I invite you to make up your mind and realize that our Lord and Savior Jesus Christ stands ready to help you, if you just ask him. He said, "Ask, and it shall be given you; seek, and you shall find; knock, and the door shall be opened unto you." (Luke 11:9) These are such simple, yet beautiful words, but they carry a wonderful message. After you have prayed for strength and guidance, wait with patience, knowing that with faith and trust, our Heavenly Father will hear and answer your prayer; not in your time, but in His own time. All we have to do is BELIEVE! Then when our prayers are answered, give Him Thanks!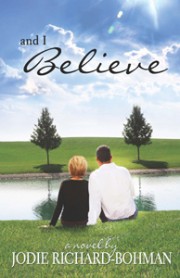 and I Believe  – $14.99
Author: Jodie (Richard) Bohman
Life doesn't always turn out the way we expect it to, but we need to take what we have been given and make the most out of it.
Kate Turner's seemingly perfect world is suddenly ripped apart in just one unexpected afternoon.  As she mourns the loss of her previous life, she tries to regain a new life for herself and her daughters.  Along the way, Kate discovers a love she didn't know she was missing.  However, with this new love comes pain and, in the end, hope.
Somebody's Got to Do It: Making History in a Big City Fire Department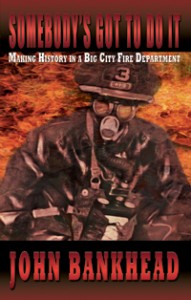 – $12.99
Author: John Bankhead
Ride on the back of Engine 2 one of the busiest companies in the big city.  Sit in the tillerman's seat and see what the rest of the company missed as we rounded the corner. Ride on Rescue 7 with the first class of Paramedics in the City of Philadelphia.  Live the life of a firefighter paramedic from the beginning to the final days on the job.  See everything through the eyes of the person who lived every minute of it. Hold the hose line as the man on the tip is swept away, duck as the man next to you suffers a broken neck. Realize the role fate plays when you arrive just in time, or, when time runs out. Charge the defibrillator and press the paddles onto the unmoving chest. Breathe for the little boy whose future you fought for and won. Spend the last seconds with the young girl whose decisions caused us to meet. Take the last ride on a ladder truck as it careens toward its destruction. The stories are all there, the funny and the tragic, from the first alarm bell to the ultimate conclusion, and many backstories giving you the complete picture that most people rarely get to hear.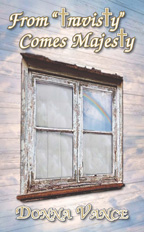 From "Travisty" Comes Majesty – $10.99
Author: Donna Vance
Mother of four sons, Donna Vance shares her personal journey of raising a special needs child. Her faith, strength, and courage are tested repeatedly in the midst of incredible odds and extreme adversities. From "Travisty" Comes Majesty is dedicated to her son, Travis William Vance, and to all special needs individuals who need someone to advocate on their behalf.  Donna's hope is that her testimony becomes the inspiration for those that have seemingly impossible obstacles to overcome.
Love Without a Home – $13.99
Author: Shari Mong
On the surface, Elisa Drinnings and Kyle Rimmer could not be more opposite. Elisa, chief editor of a fashion magazine, has everything she desires in her professional industry. While Kyle, an injured veteran, lacks any profession. But, once they cross each other's paths a surprising discovery of common ground shakes up a relationship. "Love without a Home" is a romantic novel, reminding us that people come into our lives for a reason and some could change your life forever. Will these two have enough time to fill each other's voids?
Author: Greg Enslen
ISBN: 978-1-938768-23-1
Ex-cop Frank Harper doesn't want to get involved.
Harper is visiting the small Ohio town of Cooper's Mill, trying to reconnect with his estranged daughter and a grandson he's never met. But he finds the town gripped in fear—two young girls have gone missing, taken in broad daylight from a busy street. And the police are coming up blank. But once Harper is drawn reluctantly into the investigation, he'll stop at nothing to find the girls. And he doesn't care who gets in the way.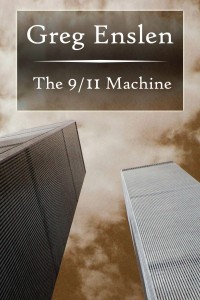 The 9/11 Machine- $14.99
Author: Greg Enslen
ISBN: 978-1-938768-18-7
Dr. Donald Ellis lost everything on 9/11.
 He lost his wife and daughter in the south tower of the World Trade Center. But while others grieved, or plotted revenge, Dr. Ellis threw himself into a long-dormant research project.  He traded his lab at the University of New York for an ugly riverfront warehouse in Brooklyn. What is he working on? And why does he spend every free moment at the warehouse standing by the river, staring across the water at Ground Zero? Because Dr. Ellis has a plan: he's going to make 9/11 "unhappen."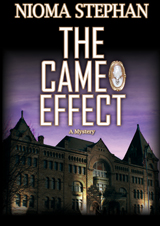 The Cameo Effect – $12.99
Author: Nioma Stephan
ISBN: 978-0-9842375-4-8
When her Aunt Jena is shot in the leg, Becky Whatt thinks it's just a freak occurrence. What else could it be in the sleepy little town of Blair, Ohio? Then come the prank calls. Then the break-in attempts. By the time they find a body in the restaurant at the old hotel, Becky and Jena feel like they might be in over their heads. But with the local police seemingly unable to help, the ladies must take matters into their own hands if they are to bring order back into their lives.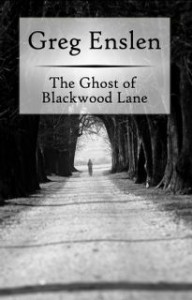 Ghost of Blackwood Lane – $14.99
Author: Greg Enslen
ISBN: 978-1-938768-01-9
For years, the witness protection program has kept Gary Foreman safe from the horrors he left behind. He's got a new career and new friends, but they can never know his real name or where he comes from.
But the program can't protect him from the relentless dreams of a young woman in danger. It's the same dream, night after night, and Gary is helpless, unable to stop the dream's inevitable and horrifying conclusion. The woman seems strangely familiar…is she someone from his dark past? Is she even real? All he knows for certain is that she needs his help, or she will die.
Author Bob Welbaum
 The Cactus Who Wanted to Be a Christmas Tree – $8.99 
Author: Bob Welbaum;  Illustrator: Ashraf
Katie loves Christmastime. Getting presents is nice, and playing in the snow with her friends is fun, but what she likes best are all the pretty decorations. When her family moves to Arizona, Katie can't find any friends in her neighborhood, and her mom says it probably won't snow, not even for Christmas. No snow? Will they even have a Christmas tree? Katie is bummed out about Christmas in Arizona…until she makes a special friend that allows her to share her enthusiasm for the holiday.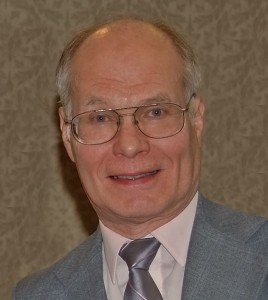 After a twenty-year career in the U.S. Air Force, Bob Welbaum worked for fifteen years as a book and magazine editor, and for the past eight as an educator. He is a graduate of the United States Air Force Academy and the Air Force Institute of Technology, and has also attended the University of Dayton. His writing credentials include an Internet column, a poetry book, and short stories. This is his second children's book.
About Us
Who We Are:
Gypsy Publications is a family owned indie publishing company. We bring an experienced staff of designers, editors, and illustrators to take your manuscript to a finished book on bookshelves.   Our mission is to help authors take the fear, stress, and worry out of publication. We help them reach their dreams and goals of producing a quality product at a competitive price. We've been where you are and we want to help; to us, our authors and illustrators are like family.
History:
Gypsy Publications began in 2009 with its first book Sadie the Skunk. And in the first year, after hundreds of copies sold, our first book and our business was a success.  The next year we released Lars the Monkey and continued our success.  In 2011 we opened our doors to new authors and submissions and published four new titles.   We now average 10-15 new titles a year and we look forward to many new titles and continued success.
About our Name:
The inspiration for Gypsy Publications' name and trademark picture comes from the founder's beloved childhood collie, Gypsy.
Home
Home
Events
Click on link below for additional information:
August 25, 2014-7:00-8:00 PM, Olivia Book Release
Services
Gypsy Publications is a family owned and run indie publishing company. Unlike self publishing companies out there where you are considered a self published author, we provide a publishing service where you are an author published by a publisher. We invest in your book with you and by doing so strive to make the best possible book. We start by asking for your manuscript submissions. They are then reviewed and either accepted or declined. Once accepted, we move on to an editing process and a book layout process. A electronic proof is created, then a physical one, and finally the finished product.
Publishing Services:
• Consultation with book designer
• General Collaboration by Author Representative through whole publishing process
• Editing team
• Customized Book Layout and Design
• Proof approval
• ISBN & Barcode
• Marketing, media, and PR services available
• Media Release to our selected contacts
• Marketing Materials – mailed to a list of contacts
• Worldwide Distribution (Ingrams, Baker and Taylor)
• Registration with major online booksellers
• Title registered in Books In Print database
• Book Store Placement
• Author page on Gypsy web site
• Library of Congress Control Number Printed in book
• Online Book Sales
• Copyright Submission
• Illustrator team Available
Please feel free to contact us with any questions you have.
Book Types:
Hard Back Trim size: 5 x 8, 5.5 x 8.5, 6 x 9, 7 x 10, 8.5 x 11
Soft Back Trim sizes: 5 x 8, 5.5 x 8.5, 6 x 9, 7 x 10, 8 x 10, 8.5 x 11
Color Books Trim sizes: 5 x 8 , 6 x 9, 8.5 x 8.5, 7 x 10, 8 x 10, 8.5 x 11
Welcome to Gypsy Publications!

Gypsy Publications is a family owned and run Micropublishing Company. Our mission is to help authors take the fear, stress, and worry out of publication. We have been where you are and we want to help. To us, our authors are like family.
A Little History
Gypsy was founded in 2009 and is dedicated to producing quality books. We pride ourself on finding talented authors and illustrators and bringing their dream to life. We go more than just helping people self publish. We invest our time and knowledge into your project.
Please contact us at gypsypublications@yahoo.com if you have question or would like to submit a manuscript or sample illustrations..