Novels
Author: Greg Enslen
ISBN: 978-1938768-61-3
It seemed like a simple job. Ex-cop Frank Harper is back in Cooper's Mill to spend time with his daughter and grandson, but a bone-chilling winter has settled over the small Ohio town. When a local woman asks him to make a simple delivery, it seems easy enough-until Frank uncovers a possible murder. Now he's searching for a local couple gone missing. But do the snow and ice conceal a deadly crime, one that may cost Frank everything he holds dear?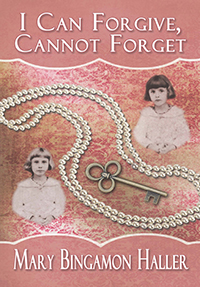 I Can Forgive, Cannot Forget  – $12.99
Author: Mary Bingamon Haller
I Can Forgive, Cannot Forget is a true story about the tragic life-altering experiences of a young woman, beginning with her hard childhood and her father's betrayal.  After being falsely diagnosed by a probate court in 1930, May awoke on a cool April morning, and the seventeen-year-old was put on a train and taken to the Institute for the Feeble-Minded in Columbus, Ohio. She spent the next six years in a horrible nightmare with no hope of escaping. May's fortune finally changed when a staff worker and May's cousin worked together to break her out.  May finally had a shot at life and found happiness through family and friends. Courageously and at the sametime heartbreakingly, it is only on May's deathbed that she shares her secret nightmarish past with her daughter.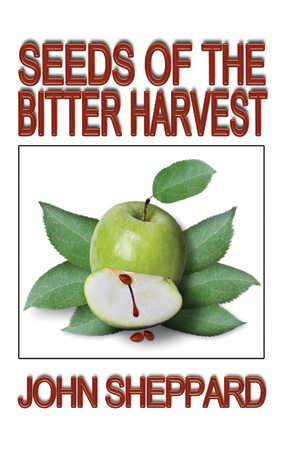 I Can Forgive, Cannot Forget  – $12.99
Author: John Sheppard
Andy Whitman, the sole surviving member of a wealthy, prominent family, struggles to define who he is and what really matters. His world has been shattered; can he find solace in the arms of a "lady of the night" or will the Russian mob take even that from him?  He and others will discover seeds planted long ago are yielding a bitter harvest.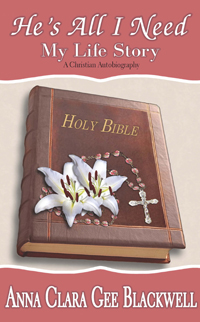 He's All I Need, My Life Story  – $12.99
Author: Anna Blackwell
This book will hopefully inspire all readers who are experiencing pain and suffering, difficulties, setbacks, and disappointments in life. I invite you to make up your mind and realize that our Lord and Savior Jesus Christ stands ready to help you, if you just ask him. He said, "Ask, and it shall be given you; seek, and you shall find; knock, and the door shall be opened unto you." (Luke 11:9) These are such simple, yet beautiful words, but they carry a wonderful message. After you have prayed for strength and guidance, wait with patience, knowing that with faith and trust, our Heavenly Father will hear and answer your prayer; not in your time, but in His own time. All we have to do is BELIEVE! Then when our prayers are answered, give Him Thanks!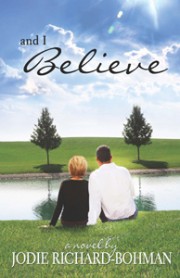 and I Believe  – $14.99
Author: Jodie (Richard) Bohman
Life doesn't always turn out the way we expect it to, but we need to take what we have been given and make the most out of it.
Kate Turner's seemingly perfect world is suddenly ripped apart in just one unexpected afternoon.  As she mourns the loss of her previous life, she tries to regain a new life for herself and her daughters.  Along the way, Kate discovers a love she didn't know she was missing.  However, with this new love comes pain and, in the end, hope.
Somebody's Got to Do It: Making History in a Big City Fire Department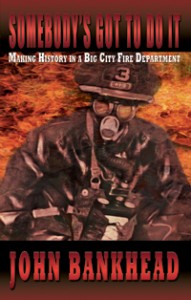 – $12.99
Author: John Bankhead
Ride on the back of Engine 2 one of the busiest companies in the big city.  Sit in the tillerman's seat and see what the rest of the company missed as we rounded the corner. Ride on Rescue 7 with the first class of Paramedics in the City of Philadelphia.  Live the life of a firefighter paramedic from the beginning to the final days on the job.  See everything through the eyes of the person who lived every minute of it. Hold the hose line as the man on the tip is swept away, duck as the man next to you suffers a broken neck. Realize the role fate plays when you arrive just in time, or, when time runs out. Charge the defibrillator and press the paddles onto the unmoving chest. Breathe for the little boy whose future you fought for and won. Spend the last seconds with the young girl whose decisions caused us to meet. Take the last ride on a ladder truck as it careens toward its destruction. The stories are all there, the funny and the tragic, from the first alarm bell to the ultimate conclusion, and many backstories giving you the complete picture that most people rarely get to hear.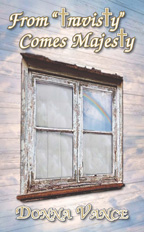 From "Travisty" Comes Majesty – $10.99
Author: Donna Vance
Mother of four sons, Donna Vance shares her personal journey of raising a special needs child. Her faith, strength, and courage are tested repeatedly in the midst of incredible odds and extreme adversities. From "Travisty" Comes Majesty is dedicated to her son, Travis William Vance, and to all special needs individuals who need someone to advocate on their behalf.  Donna's hope is that her testimony becomes the inspiration for those that have seemingly impossible obstacles to overcome.
Love Without a Home – $13.99
Author: Shari Mong
On the surface, Elisa Drinnings and Kyle Rimmer could not be more opposite. Elisa, chief editor of a fashion magazine, has everything she desires in her professional industry. While Kyle, an injured veteran, lacks any profession. But, once they cross each other's paths a surprising discovery of common ground shakes up a relationship. "Love without a Home" is a romantic novel, reminding us that people come into our lives for a reason and some could change your life forever. Will these two have enough time to fill each other's voids?
Author: Greg Enslen
ISBN: 978-1-938768-23-1
Ex-cop Frank Harper doesn't want to get involved.
Harper is visiting the small Ohio town of Cooper's Mill, trying to reconnect with his estranged daughter and a grandson he's never met. But he finds the town gripped in fear—two young girls have gone missing, taken in broad daylight from a busy street. And the police are coming up blank. But once Harper is drawn reluctantly into the investigation, he'll stop at nothing to find the girls. And he doesn't care who gets in the way.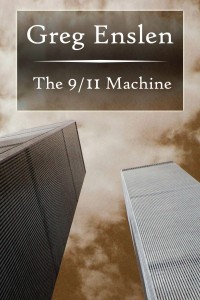 The 9/11 Machine- $14.99
Author: Greg Enslen
ISBN: 978-1-938768-18-7
Dr. Donald Ellis lost everything on 9/11.
 He lost his wife and daughter in the south tower of the World Trade Center. But while others grieved, or plotted revenge, Dr. Ellis threw himself into a long-dormant research project.  He traded his lab at the University of New York for an ugly riverfront warehouse in Brooklyn. What is he working on? And why does he spend every free moment at the warehouse standing by the river, staring across the water at Ground Zero? Because Dr. Ellis has a plan: he's going to make 9/11 "unhappen."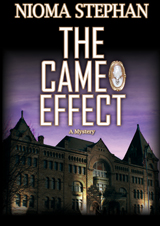 The Cameo Effect – $12.99
Author: Nioma Stephan
ISBN: 978-0-9842375-4-8
When her Aunt Jena is shot in the leg, Becky Whatt thinks it's just a freak occurrence. What else could it be in the sleepy little town of Blair, Ohio? Then come the prank calls. Then the break-in attempts. By the time they find a body in the restaurant at the old hotel, Becky and Jena feel like they might be in over their heads. But with the local police seemingly unable to help, the ladies must take matters into their own hands if they are to bring order back into their lives.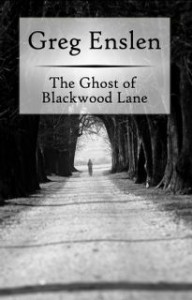 Ghost of Blackwood Lane – $14.99
Author: Greg Enslen
ISBN: 978-1-938768-01-9
For years, the witness protection program has kept Gary Foreman safe from the horrors he left behind. He's got a new career and new friends, but they can never know his real name or where he comes from.
But the program can't protect him from the relentless dreams of a young woman in danger. It's the same dream, night after night, and Gary is helpless, unable to stop the dream's inevitable and horrifying conclusion. The woman seems strangely familiar…is she someone from his dark past? Is she even real? All he knows for certain is that she needs his help, or she will die.