Authors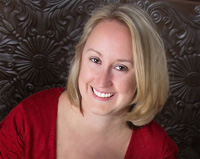 Meaghan Fisher
Meaghan Fisher is a substitute teacher and a former nanny. She has over ten years experience working with children. Meaghan has a BS in Psychology and a Minor in Women's Studies.
She is a published poet and is currently working on her first novel. Meaghan lives in Troy, Ohio, with her husband, daughter, and son.
Hope Rethman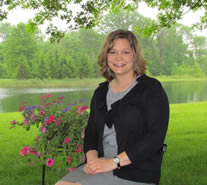 Hope (Hegemann) Rethman is a former third grade teacher. She took a leave of absence from her career to stay home with her children. During this time, Hope taught second grade religion classes for her local Catholic parish and wrote her first children's book, God Gives Us Choices. She recently returned to the classroom as a intervention teacher. Hope resides in Maria Stein, Ohio with her husband and their four children.


Steve Skinner
Steve Skinner was born October 24, 1946 in Dayton, Ohio. He has been married to his wife Pat for 38 years, and they have three children. A Vietnam veteran, Steve attended Sinclair and Edison State Community Colleges. He retired after thirty years at General Motors and has also worked as an intake specialist at a juvenile corrections facility. He currently works part time as a security guard.  Steve is the author of Robert's Journey, the compelling story of his father as he grew up during the Great Depression and later served in the Atlantic theater of World War II. Steve is also the author of Mugs and the Secret Society.
Nioma Stephan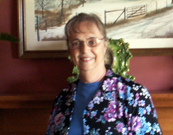 Nioma Stephan has been writing since junior high, when she first felt she could write a better story than the one she had just read. Her first book, Low Bridge, was published in 2005. She attended Edison State Community College. She has five grown children and lives in Piqua, Ohio.  Photo by Annette Kauffman.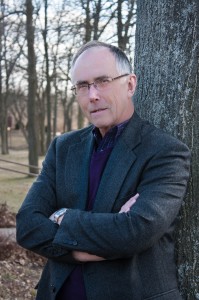 John Sheppard
John Sheppard developed an interest in writing later in life than many. He grew-up reading and enjoying the works of authors; E.G. Poe, Jack London, Leo Tolstoy, and John Hersey. Currently, John is an engineer for a major Japanese automobile company. He has a BA in Biblical studies.  John prefers to mix history and suspense as he writes.  His books TEN DAYS, and Seeds of the Bitter Harvest are part of the "Fallen" Series.
 Donna Vance
Donna Vance lives with her husband of 36 years in a small Midwestern town. Now retired, Donna first and foremost defines herself as a daughter of Christ. She loves spending time with her friends and family and especially enjoys her role as grandma. Donna gets great satisfaction in creating a home that reflects her interest in all of the domestic arts, and takes great pleasure in expressing her thoughts through poetry. Her passion, however, is that of advocate. Donna has been driven for the past 26 years to be the eyes, ears, and voice of her son Travis, and will continue to be until Christ calls her home.
Greg Enslen
Greg Enslen grew up an Air Force brat and has visited every state in the union, living in a good chunk of them as well.  He's been writing since High School but has recently found the time to get serious about it since moving to Ohio from the hustle and bustle of Washington D.C.  He's written three novels and two works of non-fiction, and has several more books on the way.
Website: http://www.gregenslen.com/


Jeremy Wenning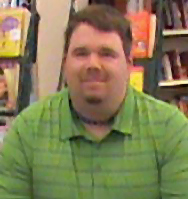 Jeremy Wenning is a Graduate of Celina High School, Celina OH.  He resides in Coldwater, OH with his wife Vickie, of 13 years, two daughters, Brianna & Lauren.  He is an entrepreneur and works for Mercer Health transport squad.  In Jeremy's spare time, he enjoys writing & hunting, volunteers for the local emergency squad and coaches softball.


Mary Bingamon-Haller
Mary Bingamon Haller is a graduate of Fairview High School, Dayton OH . She resides with her husband of 51 years and lives on the Stillwater River in West Milton OH . Her fondness and respect for nature is the reason for her writings of children's books. Besides gardening, she enjoys genealogy.
Nancy Shuler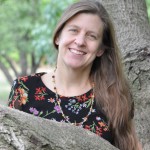 Nancy Shuler is an artist/illustrator who lives in Troy, Ohio, with her husband of 35 years, Brian. She has Associate Degrees in Fine Art and Information Technology from Edison State Community College, where she works. Brian and Nancy have three grown sons and and two grandsons. Nancy's passion for life is expressed in music and visual art.
Gary Snowden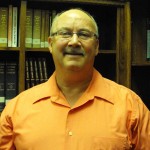 Gary Snowden is a married, father of three. He was born inRichmond,Indianaand is a graduate ofHagerstown Jr.Sr.High school. He received his BA fromSt. LouisChristianCollegeand his MA from Cincinnati Christian Seminary.Garydid further graduate work at BMATS receiving his Doctor of Ministry Degree from the Graduate Theological Foundation.Gary's articles have appeared in the Christian Standard and Horizon Magazines as well as a number of local news papers. He has written college course materials for JKO publishing and forLouisvilleBibleCollege. He has spent the last 32 years working as a minister, missionary, church planter and college professor. He is presently employed by the First Church of Christ inFort Recovery,Ohioand as an adjunct professor atLouisvilleBibleCollege. He is in the process of publishing his first children's book, "Hank and Kale Visit the Aquarium."
Judy Bruns
Author and Ohio teacher Judy Bruns models for her students a love for the written word. Published in newspapers, magazines, and other media, she is now meeting with positive reviews in the world of children's books. Hattie and Her 43 Cats, her most recent children's story, addresses the onset of Alzheimer's with the compassion and sensitivity fitting for a young audience. Her first book, Donnie, Lost in the Cornfield, follows an event in the life of a young, mentally handicapped boy.
David Crawford
David Crawford spent nearly fifteen years as an engineering officer in the United States Air Force in the 1980s and 1990s.  In that time he had a very exciting, challenging, and "unique" career.  He was instrumental in developing and testing several advanced aerospace technologies.  Assignments included everything from Ballistic Missile Engineering, Nuclear Shock and Blast testing, Subterranean Engineering, and advanced propulsion.  He worked near and on super-secret military installations at the Nevada Test Site, and the Yuma Proving Grounds.  He's been literally to the top of the world where he was involved with research on gravitational anomalies and detecting gravity waves.   He  currently is an engineer at Wright-Patterson Air Force Base in Ohio. David lives in Tipp City, OH with his wife, Irene.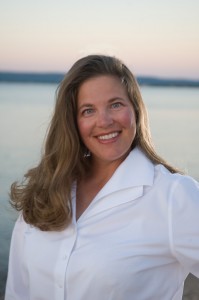 Renne Hand
Renee is a Award-Winning Children's Books To Improve Literacy. She is a maverick in writing children's interactive mysteries, teaching children to believe in themselves and providing confidence to handle life's challenges.
Willa Adlers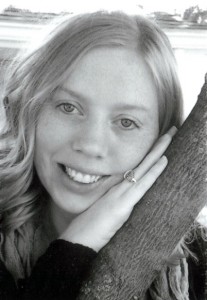 Willa Alders currently works in the Medical field in Ohio, but has she had been writing since she was a teenager. As an adult, she is finally seeing her dream come true as a published author. Willa has written children's books, and is currently is working on a Young Adult Novel. Which she hopes readers will fall in love with! Willa currently resides in Piqua, where she spends the majority of time writing.
Benjiman Brown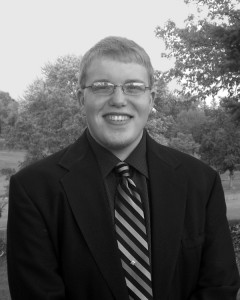 Ben Brown enjoys to read and write stories of the mysterious world of magic. He lives in Troy, Ohio, with his family. This is his first novel.
Laura Ceville
Laura Ceville is a 2002 graduate of the United States Air Force Academy. She served as a Captain at Wright-Patterson Air Force Base in Dayton, Ohio. Since separating from the military, she has worked in real estate, as well as embarking on a number of creative endeavors. Originally from Panama City, Panama, she now lives with her husband Braden Childers in Beavercreek, Ohio.

Amy Kneisley
Amy Kneisley lives in Troy, Ohio with her husband, two sons and a dog named Lupe. As a busy mom, Amy still finds time for jogging, hiking and writing poetry. Currently, Amy is working on a series of easy reader books for children, along with a novel, and a book of poetry. Her poetry blog can be found at amyekneisley.wordpress.com.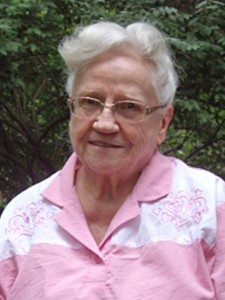 Alma J. Burkhart
 Alma Burkhart studied writing at the Institute of Children's Literature in New England. She and her husband Jim, a retired pastor, live in Troy, Ohio. They have been married for 58 years, and they have one son and two grandchildren. Alma has taught Sunday school for 43 years. She finds passion in religion and tries to express it in her life and work. If You Could See Her Smile is Alma's second children's book.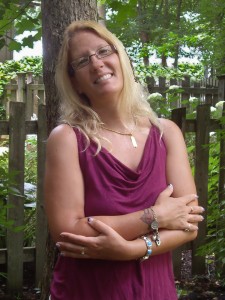 Shari Mong
Shari Mong is an experienced author who excels in poetry, and expands her talents into novels and children's books.  Her first poem 'Heaven's Door' was published in 2004 and won an award. "Heaven's Door was also republished in her first book 'Collection of Poetry.' Shari also enjoys hobbies such as exercising, hiking and traveling, while being a mother of two. She resides in Troy, Ohio.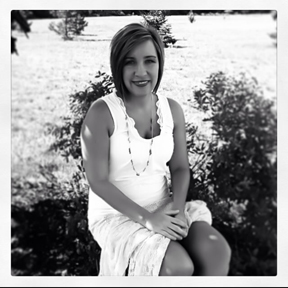 Misty Steinke
Misty Steinke is a graduate of Botkins High School. She enjoys spending spare time water coloring painting, photography, or relaxing with a good book. She is a member of the Riverside Arts Center in Wapakoneta, Ohio. Misty resides in her country home, in New Knoxville, Ohio.
Kristen Kerns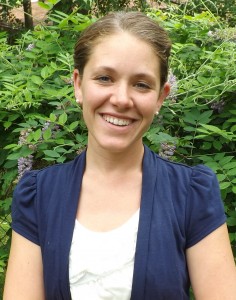 Kristen Kerns currently resides in Celina, Ohio with Seth, her husband of seven years, and her two sons, Ian and Logan. She is a graduate of Celina High School and attended Wright State University. Kristen's boys are her inspiration for writing but her drive and passion come from the opportunity to do what she loves – write.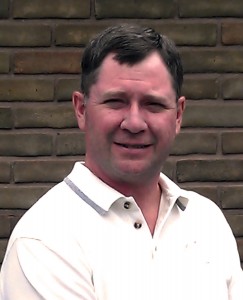 Tom Wehrman
Tom Wehrman lives in Coldwater, Ohio, with his wife of ten years, Janelle, and their son Nicholas. He is a graduate of Minster Local High School and has a degree from Wright State University in Fairborn, Ohio. He enjoys spending time with family and attending University of Dayton basketball games. Tom works in the dairy industry and has written for his company's internal website. While he enjoys telling stories to his son, this is his first children's book.